Latest Edition of The All About Forensic Psychology Newsleter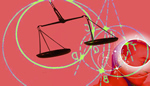 I've just sent out the September edition of the All About Forensic Psychology Newsletter, which you can access directly from the link below.
This months edition includes another excellent article written exclusively for the newsletter by psychology professor and distinguished author Christopher Cronin.
Professor Cronin's article addresses the issue of ethical practice in forensic psychology. The article is packed with invaluable information and advice and is quite simply a must read for anybody who is serious about becoming a forensic psychologist.
Read The Latest All About Forensic Psychology Newsletter