Cognitive Profiling: The Future Of Crime Detection?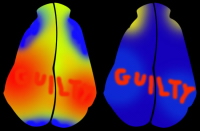 Came across a fascinating article addressing the potential use and implications of Functional Magnetic Resonance Imaging (FMRI) i.e. brain fingerprinting. Drawing on the views of law professor Jeffery Rosen the article addresses how brain fingerprinting may be used to direct
government policy in relation to issues of national security and criminal justice.
The article also notes the comments of Steve Silberman, who writing for wired magazine notes that scientists are already employing brain fingerprinting technology to analyze the cognitive differences between truth and lies.
Given the concerns regarding the documented unreliability of the polygraph (lie detector), Silberman contends that subject to further empirical testing, Functional Magnetic Resonance Imaging (FMRI) may prove effective in solving crimes or preventing terrorism.
Click Here To Read The Article